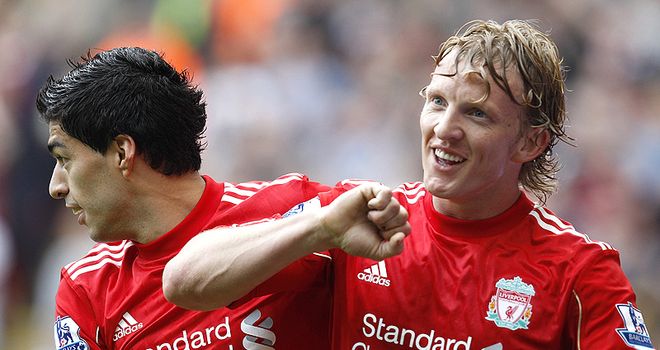 image : skysports


Dirk Kuyt insists he is happy at Liverpool after it emerged that Inter Milan had launched a fresh bid for the Holland international.

The forward's agent Rob Jansen was quoted as saying Inter had made an attractive offer that his client had to consider.

Kuyt, who only recently extending his Anfield contract, knows nothing over Inter's renewed bid, stating only that he is happy at the club.
Happy

"As far as I know there is nothing true about this," Kuyt told Voetbal International. "I am very happy at Liverpool.

"I didn't extend my contract for two years three months ago for nothing.

"You don't do that if you have the intention to go away quickly."
Squad

Kuyt emerged off the bench in Liverpool's season-opener against Sunderland before starting Saturday's 2-0 win at Arsenal.

The 31-year-old knows The Reds have a vast squad and accepts he will not always be starting under Kenny Dalglish.

"Maybe people think that I want to leave. But it doesn't work like that for me," he continued.

"Liverpool has a very big squad and therefore you could sometimes be on the bench.

"It's my intention to stay here, though you know nothing is certain. In football things can be different tomorrow."
Label: Football